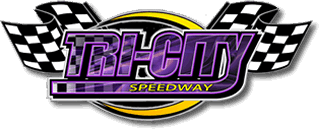 Friday, April 28, 2023
The World of Outlaws NOS Energy Drink Sprint Cars begins in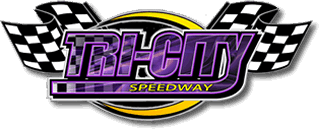 World of Outlaws NOS Energy Drink Sprint Cars

April 28, 2023
Tri-City Speedway
5100 Nameoki Rd
Granite City, IL
Event Description
For the first time in 15 years, the World of Outlaws return to Tri-City. From Steve Kinser in 1979 to
Donny Schatz
in 2008, there's rich history at this St. Louis suburb.
Series Racing
World of Outlaws Sprint Car Series
Sprint Car Track Record
12.174 seconds by Zach Chappell on 6/14/07
Late Model Track Record
13.904 seconds by Michael Kloos on 8/22/14
Event Schedule
2PM Pit Gates open
5PM Grandstand Gates open
6:30PM Hot Laps
7:30PM Opening Ceremonies
*All times Central
Frequently Asked Questions
Reserved Seating
Top 5 rows are reserved
Type of Grandstand
Bleachers
Stadium Seating
On the backstretch
Handicapped Seating
Front rows of grandstansds
Personal Coolers
All coolers are prohibited
ATMs
1
Credit Card Use
Office, Pit Gate, Ticket Window
Alcohol Sales
Race fans that consume alcohol are encouraged to drink responsibly. All alcohol sales will require a picture ID as proof of age; you must be 21 years of age or older. Tri-City Speedway may refuse to serve alcoholic beverages to any person for any reason.
Smoking Policy
No smoking in the grandstands
Family Section
no family section
Parking Cost
Free
Camping Availability
non-electric, onsite
Camping Cost
Free, No open fires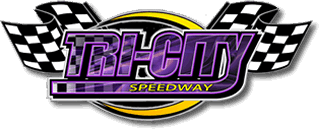 Tri-City Speedway
5100 Nameoki Rd
Granite City, IL
Track Phone
(618) 931-7836
Ticket Phone
(844) 347-8849
Track Email
[email protected]
Track Size & Type
0.375;
Sprint Car Track Record
12.174 seconds by Zach Chappell on 6/14/07